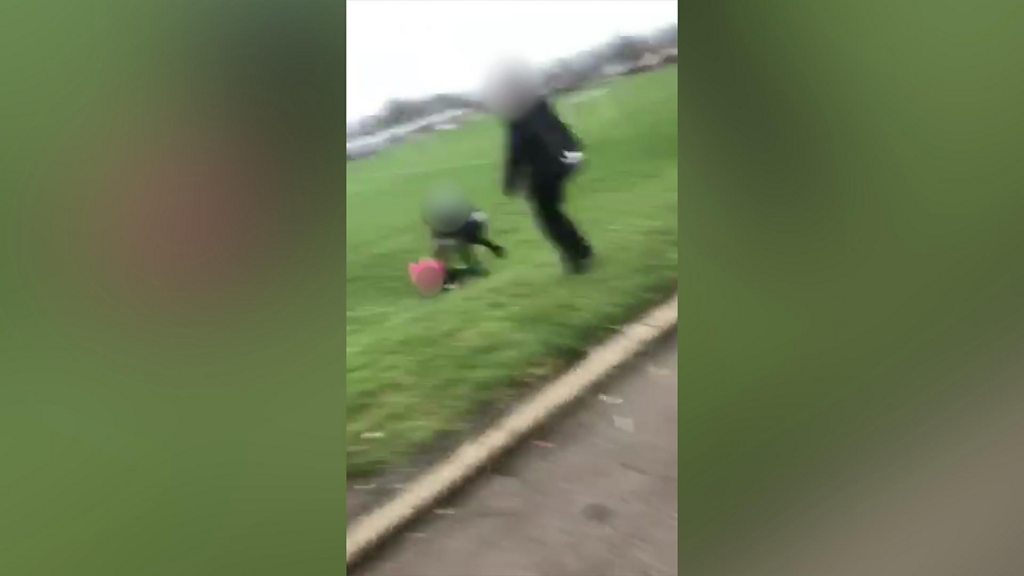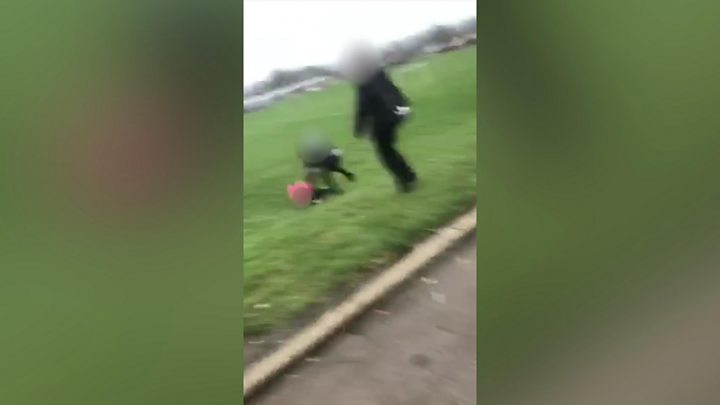 A video showing an attack on the same school that attacked the sister of the Syrian refugee sister.
Ground sponsors 15 students at Almatbury Community School in Huddersfield, West Yorkshire.
A 16-year-old man is assaulted.
The video of a particular event alleges that the boy's sister is being attacked by other students.
The girl is pushed out of her back and then pushed into a lawn.
At the end of the clip, she can fall to the ground.
West Yorkshire Police said in a statement: "We know a video showing that the girl was attacked at the Almontbury Community School.
"The incident has not been reported to the police earlier, but we continue to support the girl's family."
On October 25th, the baby was shot during a lunch and stabbed it into the first video after being stabbed.
The father, who did not speak for legal reasons, told the BBC he abandoned his son as "very tired psychologist".
"What happened to the video that damaged my son?" He said.
He does not focus on studying, but wakes up when he sleeps awake. "
In an interview in ITV Newsletter, Balan said, "I feel like my homework does not learn or can not do."
In a letter sent to her parents, Trendor Bowen said: "Child security and welfare is our priority, and I assure you that this situation takes very seriously."
An online fundraising page has been designed to help a 15-year-old boy and his family.
Source link