[ad_1]
The killing of a man who was murdered by his mother's pub at Glasgow was encouraged by the murder of a man after a week's death.
The deceased is Owen Hassan, 30, who was seriously injured at the Greenwich Street in Shawland on 10.7pm.
Detectives said Hassan had "made a lot of aggression" but tried to go back to the nearby Old Scags. She and her customers tried to help him.
The police spoke to drivers who came to the police station by night.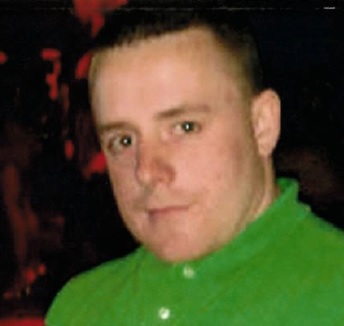 Detective Chief Inspector Martin Fergus said: "This was a good training and the response of the public was encouraging me.
"We talked to about 50 people, we reviewed the information we provided, and I appreciate all their cooperation and the importance of this activity.
"The investigation into Owen's murder is progressing, and we are encouraged by the results of various investigations involving CCTV videos and home-based investigations.
"The group has concentrated on finding two people responsible for this crime, but it can not be alone, we need people's help."
At 5.30am on Hilmman Kimarnock Road, a friend had met a friend at dinner last Wednesday.
The 30-year-old police is targeting the police before reaching the old stage inspection at 10.20 am.
Later, she went down from the pub to the public and attacked two men.
Fergus said: "Again, I would like to know more about the public for my information and I'm sure there are people who have made more information about this murder.
"Waiting at home policemen await, do the right thing, come forward.
"So far, who does not speak with the police and relates to the information relating to this offense, one is required to contact the inquiry team as No. 101. We are investigating the empowerment of November 7, 4167.
"If people are not interested in contacting officers for any reason, they can contact crimestoppers 0800 555 111.
[ad_2]
Source link