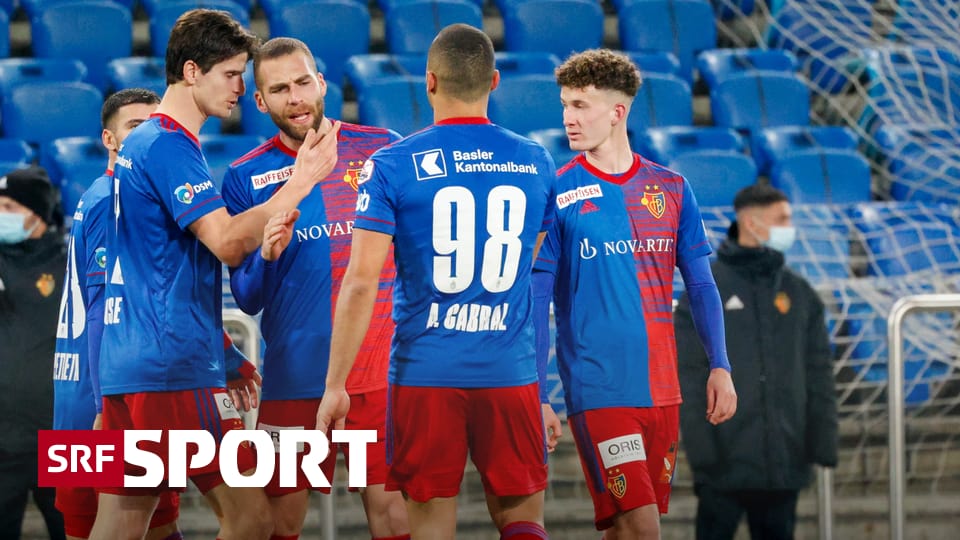 [ad_1]
FC Basel beat Servet 1-0 in the 10th round of the Super League.
In the 51st minute, Pazhtim Kazami scored the golden goal with a header.
Servet recorded more chances, especially in the first half, but failed due to his own incompetence or FCB goalie Heinz Lindner.
FC Basel retaliate against Servet for losing in Geneva on March 2. At home, "Baby" won 1-0 with a goal from Pabtim Kazami: Newcomer from FC Zion scored the third goal of the season in the 51st minute with a header from a Valentine Stoker corner.
The first half from the serve
Earlier, Basel had gritted his teeth against Geneva in the first half. In the fifth minute, the ball was on the serve for the first time. Kazami was offside when the Valentine Stoker passed because the VAR was right. Boris Cespedes made his own goal in the middle.
Basel dominated back then, but Cervetes had great chances. Timothy Cognat, Alex Schalke and Grejon Kaye lost. The second recorded even one picket shot.
The basal half becomes 2
In the second half, things got better for "Rottoblow". With just 3 minutes left in the 1-0 draw, the Boslers celebrated 2-0. Kazami was in front of Arthur Cabral's header, but offside, could not score again. Valentine Stoker's picket shot in the 90th minute could have decided the game.
For the first time this season, Basel have not scored a single goal thanks to their nominee substitute goalkeeper. Heinz Lindner showed off several world-class parades. In the 10th, 56th minute against Shiok, or at least 3 turns of the pointer before the end of Theo Walls: Lindner kept his box clean.
Basel jumped to third place at the start
It will be third on the FCB list, at least until Sunday. Servet is still in eighth place.
[ad_2]
Source link