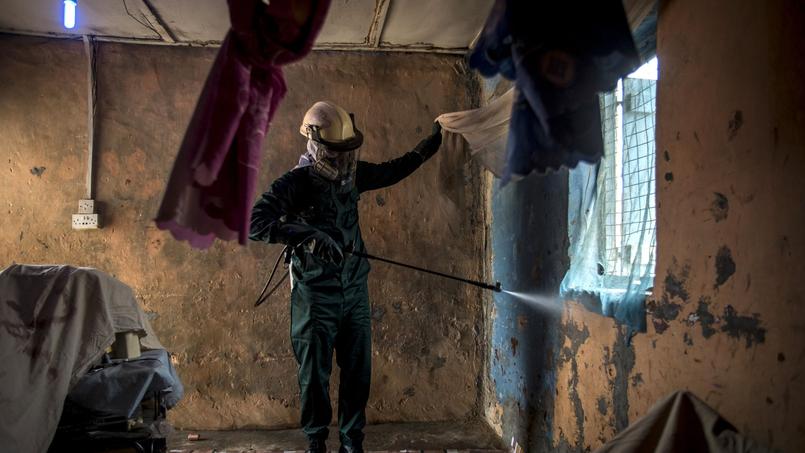 [ad_1]
Ten African countries have witnessed a sharp increase in cases. In parallel, the resources allotted for the fight against the disease are inadequate.
In 2017, 219 million cases were reported. According to the World Health Organization report, more than two million people have been affected by the previous year. On Monday, the Department of Health announced.
"We need to change the course," WHO Director General Tedros Adenam Gerbriesis warns. "We can not win two goals," he added, "to reduce the malaria and mortality by 2015 from 40 percent. "Firstly, some of the countries with malaria have reported a rise in the number of cases … Secondly, the amount of deposits in the fight against malaria is insufficient.
Most of the 219 million cases of malaria in 2017 (91%) were recorded in Africa. Ten countries with severe infections on the continent were expected to have 3.5 million additional cases by 2016. The World Health Organization says. Nigeria, Madagascar, Democratic Republic of the Congo (DRC) and Uganda.
The morbid malaria reported to have killed 435,000 deaths in a year. "Children below the two-thirds who die can die," he says. WHO is challenging the use of "insufficient" essential malaria interventions and devices.
»Read also – mosquitoes to fight against GMO Malaria
Decrease funding
"Though Malaria controls have been relatively stable since 2010, it is very low in quantities to reduce the risk of infectious diseases, malaria and malaria in 2017. The mortality rate associated with the global level is higher than that of 2015," the UN says. Investment investment is USD 588 million in 2016, representing 85% of the annual demand.
"In 24 of the 41 malicious countries that are heavily dependent on external funding for malaria, the risk is reduced in 2012-2017 compared to 2012 by 2012," the World Health Organization said.
"Paracetite resistance to antimararial drugs and pesticides threatens future progress," WHO warns.
[ad_2]
Source link