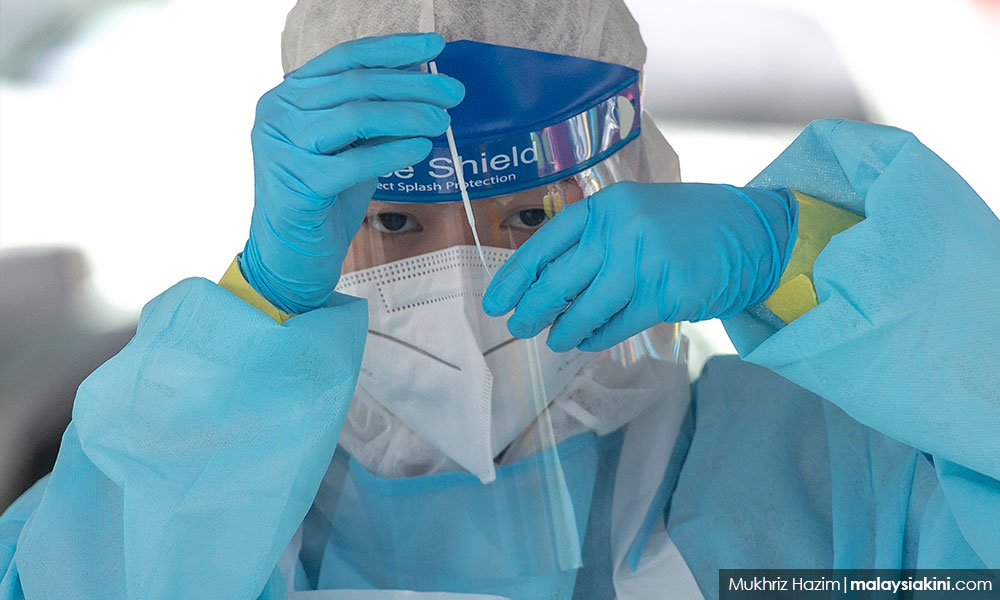 [ad_1]
The Ministry of Health today reported 1,335 new Kovid-19 cases. Most of the new infections are in Selangor, Negeri Sembilan and Saba.
The Director General of the Ministry of Health, Dr. Noor Hisham said in a statement that Klang Valley states and territories account for one-third of new cases.
515 or 38.6 per cent of the new 1,335 infections.
Negeri Sembilan also surpassed Saba in terms of new infections, registering 258 new cases compared to 250 new cases of Saba.
Key Indicators:
Active cases: 11,039 (264 more than the previous day)
Patients in the ICU: 126 (four less than last day, new record)
Incubated patients: 57 (three more than the previous day)
Deaths: 2 (two less than the previous day)
Today, two new deaths were reported in Perak and Johor, bringing the death toll to 382. The details of the deaths are as follows:
Patient 42,847 (death 381): 65-year-old Malaysian man. Raja Permisuri Bainun of Oppo Hospital has died. He had a history of high blood pressure and kidney disease.
Patient 67,154 (death 382): 72-year-old Malaysian woman. Hajar Khalsom dies at Hospital Enche Besar in Kluang He had a history of high blood pressure, dyslipidemia and obesity.
The breakdown of all new cases in the states today is as follows:
Selangor (337)
Negeri Sempilan (258)
Saba (250)
Kuala Lumpur (178)
Johor (125)
Silver (108)
Penang (31)
Laban (21)
Kedah (17)
Pahang (4)
Angel (3)
Kelanton (2)
Terengganu (1)
Sarawak (0)
Putrajaya (0)
Perlis (0)
[More to follow]
[ad_2]
Source link