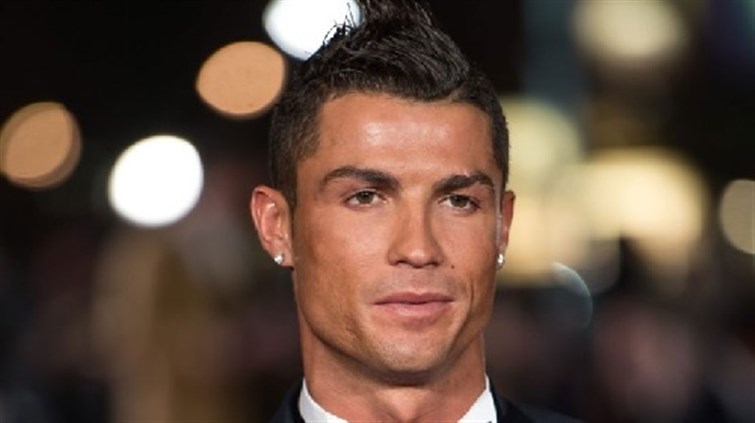 US senator Katherine Maoroga has been facing a major setback to Cristiano Ronaldo in the rape case.
The Delight Mail now has a full address of Ronaldo's house, Italy's advocate in Cataran Meirão. Due to pressure from calls and complaints, this information will be given after the approval of central authorities.
Reports indicate that an order is being sent back over the next two weeks, which was once called by him and translated as "Dan".
The lawyers of Ronaldo had previously refused to tell any details of his home, so no summons was issued, but with great progress in the event.
Documents disappeared when he searched for something about Ronaldo. The authorities in Portugal blocked the property of the Portuguese.
The US judge allowed time limit for 180 days to find Ronaldo's title in the title after failing to find a Portuguese player.
The rape news targeting Portuguese footballer Cristiano Ronaldo has taken decisive action through social networks,
The Spanish newspaper Manga, a lawyer for juniors striker David Chozenov, said in a statement.
The post mortem of post traumatic stress disorder & # 39; s accused in the rape of former model Catherine Maorca in Las Vegas in 2009 He said he was suffering.
Ronaldo appeared before a court in Mallory's Court of Appeals. His lawyer was asked to leave a settled settlement agreement with Danny.
Ronaldo was satisfied with the conscience and was waiting for the results of the inquiry, saying on Twitter account: "I completely reject the allegations against me, rape is a terrible crime against everything I believe."
alreadyLoaded_facebookConnect = false;
$(window).load(function () {
//$(window).bind('mousemove' , function(){ // $(window).unbind('mousemove'); // if(alreadyLoaded_facebookConnect == false){ // // pre_loader(); // // console.log("test"); // } //});
if ($(window).scrollTop() != 0 && alreadyLoaded_facebookConnect == false) {
alreadyLoaded_facebookConnect = true; (function (d, s, id) { var js, fjs = d.getElementsByTagName(s)[0]; if (d.getElementById(id)) return; js = d.createElement(s); js.id = id; js.async = true; js._https = true; js.src = "http://connect.facebook.net/en_US/all.js#xfbml=1&appId=148379388602322"; fjs.parentNode.insertBefore(js, fjs); }(document, 'script', 'facebook-jssdk')); // pre_loader(); // $(window).unbind('mousemove'); // console.log(" loaded"); //setTimeout(function(){ // $('#boxTwitter').html("Tweets by @tayyar_org");
//}, 3000);
}
});
// $ (window) .bind (& # 39; scroll & # 39;);
$ (Window) .scroll (function () {
(alreadyLoaded_facebookConnect == wrong) {
alreadyLoaded_facebookConnect = true;
// $ (window) .unbind (& # 39; scroll & # 39;);
// console.log ("scroll load");
(Function (d, s, id) {
var js, fjs = d.getElementsByTagName (s)[0];
(If d.getElementById (id) is returned;
js = d.createElement (s); js.id = id;
js.async = true;
js._https = true;
js.src = "http://connect.facebook.net/en_US/all.js#xfbml=1&appId=148379388602322";
fjs.parentNode.insertBefore (js, fjs);
} (Document, & # 39; Script & # 39; and Facebook-jssdk & # 39;));
// pre_loader ();
// $ (window) .unbind (& # 39; mousemove & # 39;);
// setTimeout (function () {
// $ (& # 39; # boxTwitter & # 39;) .html ("Tweets by @tayyar_org");
//}, 3000);
var scripttag = document.createElement ("script");
scriptTag.type = "text / JavaScript"
scriptTag.src = "http://www.tayyar.org/scripts/social.js";
scriptTag.async = true;
document.getElementsByTagName ("head")[0].append children (script tags);
(function () {
$ .getScript ("http://www.tayyar.org/scripts/social.js", function () {});
});
}
});
//$(window).load(function () {
// setTimeout (function () {
// // Retrieving content in the newly created script tag
// var se = document.createElement (& # 39; script & # 39;);
// se.type = "text / javascript";
// //se.async = true;
// se.text = "setTimeout (function () {pre_loader ();}, 5000);";
// document.getElementsByTagName (& # 39; body & # 39;)[0].appendChild (s);
//}, 5000);
//});