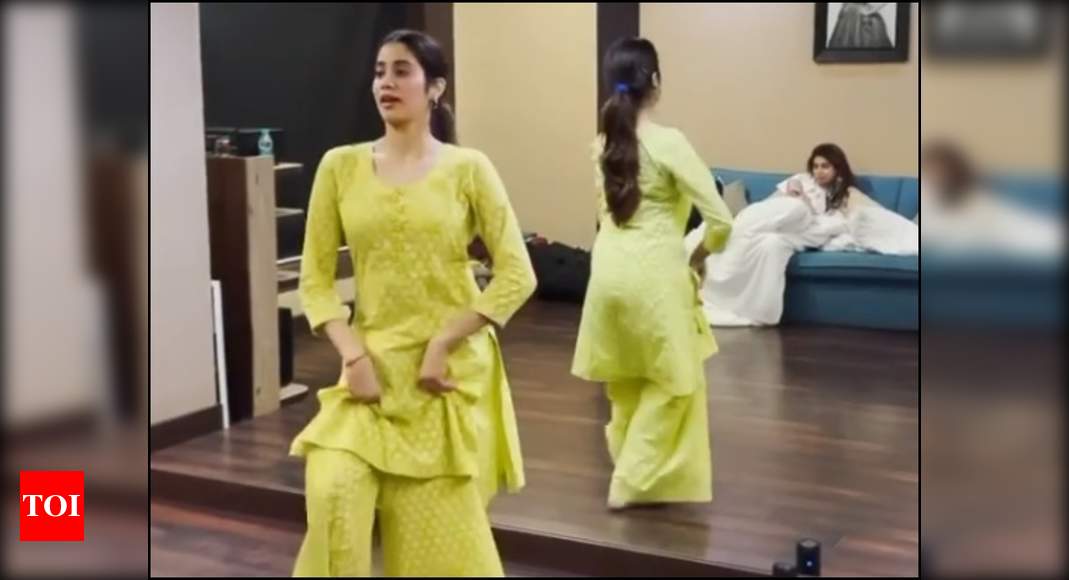 [ad_1]
In addition to her excellent performances on screen, Janvi Kapoor also entertains fans by giving her a live view of her life through social media. Janvi makes sure that young fans have a huge fan base on all social platforms, and that keeps fans on their toes.
On Sunday morning, the 'Dhadak' actress shared a video of her Kathak rehearsal on Instagram, in which she is seen coming to the song 'Kanha' from the movie 'Shub Mangal Savadhan'. Check out Jamhvi's post where she shared a caption saying "Guys hope my sister was swipe to see me make a bobobo"
While her dance moves are sure to impress you, Janvi's younger sister Khushi is also featured in the video but she doesn't dance. In addition, Janvi shared an interesting video he enjoyed while rehearsing.
Meanwhile, in the professional arena, Janvi will soon be seen in 'Ruhi Afsana' with Rajkumar Rao. In addition, 'Dastana 2', directed by Colin D'Cunha, also stars Karthik Aryan and Laksh Lalwani.
[ad_2]
Source link