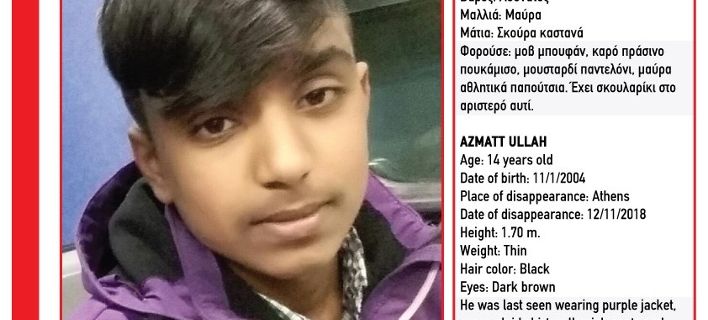 The alarm is made for the disappearance of the nineteen-year-old from Athens.
This is Azmat (O) of the Pakistani nationals, lost on Monday 12/11/2018.
For the disappearance, the "children's smile" was heard Thursday evening and a public prosecutor issued the details of the child's order.
Azmat is a black hair, dark brown eyes, height of 1.70 m On the day she disappeared, she had a purple jacket, green plaited shirt, mustard pants, and black athletic shoes. She has a scissors in the left ear.
Anyone with certain information can get in touch with all the police departments of the country, including "child smile" 24 hours over the telephone and "European 116000 missing children's line".