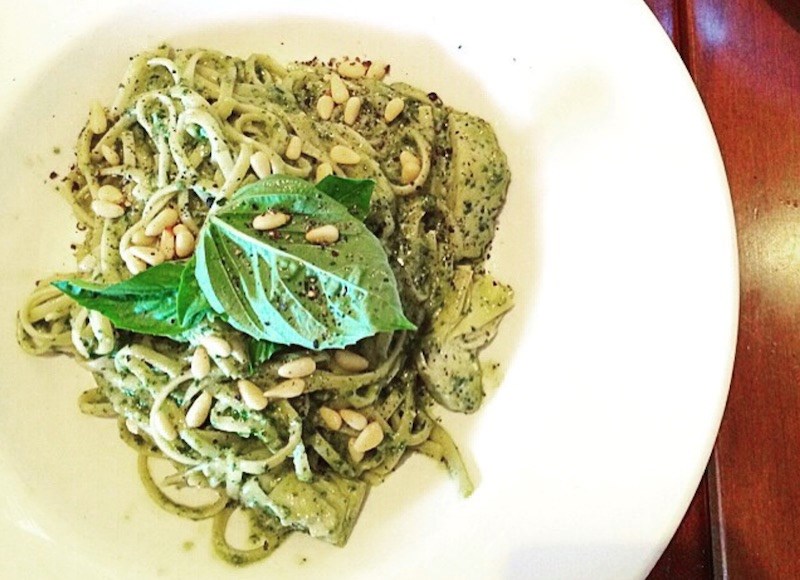 [ad_1]
Packed for a long time favorite Vancouver at Italian rates and heading east to Burnaby Heights.
Many tears were shed when the Pear Tree in Barnabas closed this summer, which has been invaluable for two decades. However, the end of a chapter on 4120 Hastings Street means a new opportunity for a fresh start, and in this case, it's a Vancouver Italian restaurant getting a fresh start.
He said the Portobello Restaurant is moving from Fairview 1429 West Broadway to the old Pear Tree location and is set to open "soon" according to its website.
The restaurant is one of several businesses that have abandoned their locations on West Broadway and Granville due to redevelopment and the upcoming construction of the Broadway subway line.
At the heart of the menu in Portobello is the southern Italian rate, implemented by chef / owner 'Pino' Milano, although you can see some influence from the north. Portobello has a range of home-made gnocchi, pasta dishes, fresh burritos, soups and salads for beginners, and signature mines like the classic. Of the braised calf.
Naturally, the restaurant's namesake is on the menu, in its form Portobello Mushroom Gratin Starter – "Serve with garlic croutons, parmesan, fresh bs herbs, a baked portobello mushroom. Roasted red pepper sauce and balsamic vinegar."
At the old address, Portobello is known for its adjoining dining room and events featuring works by local artists revolving around its walls, both of which are expected to be revived in their new pits.
Heights is no stranger to Italian food with a long history of inhabitants from the "old country". Between Antonos, Sopra Soto, Siofi and more, the area is rich in Italian food.
Check out Portobello's website and Facebook for updates on opening dates.
Now with files from Chris Campbell / Barnaby


[ad_2]
Source link