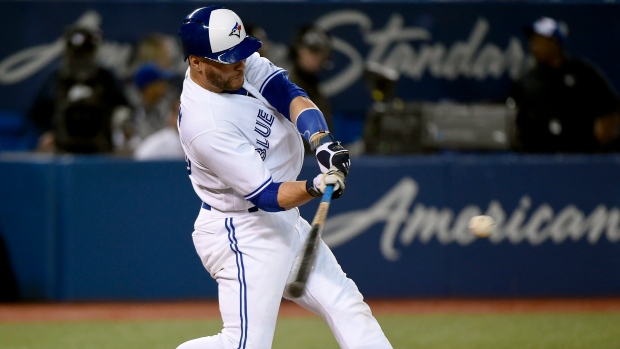 The Toronto Blue Jays have discussed a trading catcher Russell Martin and are willing to pay a significant amount of his remaining contract, according to Jeff Passan of Yahoo Sports.
Martin has one year at $ 20 million remaining on his current deal, a five-year, $ 82 million contract with inked with the team in 2014.
The Toronto native appeared in 90 games last season for the Jays and had one of the worst offensive seasons of his career, finishing with 10 homers and 25 RBIs. He also posted a career low .194 batting average with a .338 on base percentage.
While primarily playing catcher, the 35-year-old also appeared at left field, shortstop and third base for the Jays last season.
Martin also played for Los Angeles Dodgers, New York Yankees and Pittsburgh Pirates over the course of his 13-year MLB career