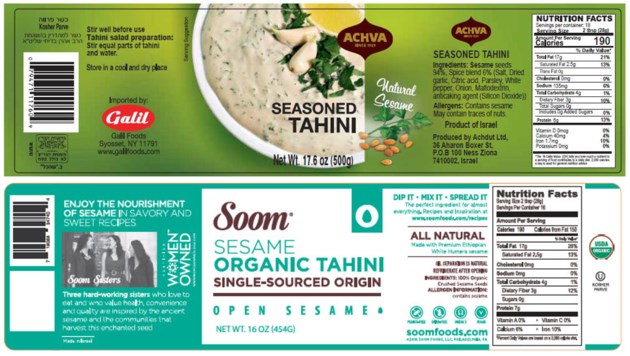 The Canadian Food Inspection Agency has recalled that two brandy tahini products are being recalled due to Salmonella pollution.
Seven Asha Tahini products were sold at 500 gms and 18 kilograms of packages and 18 kilograms of S & T bicycles were recalled, the agency said.
Tahini was sold in Albania, British Columbia, Manitoba, New Brunswick, Nova Scotia, Ontario and Quebec, and distributed among other provinces.
The CIA says that the health of these products has been reported, but it can not be said.
They are advised to reject the recalled products or take them back to sea where they are bought.
Salmonella may continue to be prevented from drinking or taking drugs or destroying drugs.
Infants, pregnant women, weak immune system can have serious and sometimes deadly infections. Fever, headache, vomiting, nausea, abdominal pain and diarrhea are symptoms.
The Canadian Press
Source link