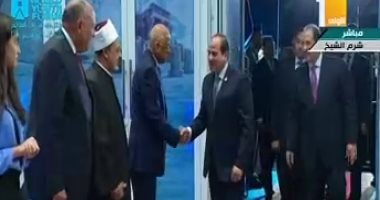 [ad_1]
The World Youth Forum, which will be held under the auspices of President Abdel Fattah Al-Sisi in Sharm El-Sheikh, will start soon until 6 November.
The information nightly opening ceremony was presented by Mrouj Ibrahim, who presented the closing ceremony of an annual youth conference held in October 2016 in Sharm el-Sheikh El Salam.
While Nancy Nour presents the closing ceremony next Tuesday, which provided daily messages at youth conferences.
The World Youth Forum is an effective platform created by a group of promising young people to send a message on peace, prosperity and the world of harmony as young people from all over the world participate in a rich international forum to express their views and recommendations and take initiatives. And influential figures.
[ad_2]
Source link